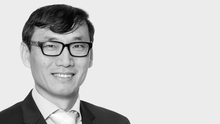 Victor was attracted to the property market because of its challenging environment and the opportunity it would give him to fulfil his potential.
 
Victor specialises in residential apartments in Auckland CBD. Possessing a love for the area he works, he is passionate about Central Auckland's history, freindly local community and the fast pace of development.
 
Victor utilises his excellent client communication skills, expertise, efficient time management and excellent social network, effectively for you in his real estate career.
 
Victor also brings a human element to real estate and his attention to service is second to none. Vowing to maintain a positive attitude all times, Victor's clients often become life-long friends, end even go as far as saying that he can make "misson impossible, possible."
 
It has been proved many, many times that Victor is an agent worth your trust, an agent worth you pride. Fluent in Mandarin and English, Victor has his own personal philosophy which he puts into practice on a daily basis:" A Journey of a thousand miles begins with a single step."
Raywhite Premier Member 2013
Raywhite Premier Member 2014
Raywhite Premier Member 2015
Raywhite Premier Member 2016
Raywhite Elite Member 2016