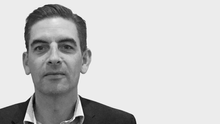 Tim has been involved with property over the last 15 years, with a succesfull career in the building industry behind him, Tim moved to selling real estate with Ray White City Apartments.
Tim concentrated on selling inner city apartments from 2009 -2015, he has a vast experience in selling unit title properties and both freehold leasehold and apartments within hotel leases. From 2015 Tim joined the 'Team Murray' group and while still selling apartments he also has been concentrating on selling houses in Glen Innes, Mount Wellington, Panmure and Point England and well as recently being involved in selling a development in Rotorua.
Whether you be selling an apartment/house or development, he has the experience required to sell and market your property.He understands that while you might only sell a house a few times in your life,  it is something that he does every day and he is happy to take the time to discuss the process and options available.
He is known as someone that can relate with people from all walks of life,  and his refreshing approach to selling real estate will not leave you feeling dissapointed. Tim is someone that will strive to get you the desired result.  

Agent Reviews
Jackie Kwok - Rotorua

It is our pleasure to write this testimonial for Tim Warmington. We have bought and sold many properties over the years and we engaged Tim to market our properties and developments since 2015. We found Tim very honest, enthusiastic, reliable and ready to oblige with any requests. Our whole experience was hassle free and delivery was spot on, we valued your input in the marketing of our properties. We were extremely happy with the results.