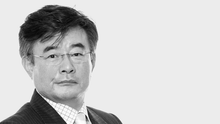 Stephen immigrated to New Zealand from Seoul, South Korea. Before he started his new life in New Zealand, he has worked for ChosunIlbo, which is one of the top three newspapers in Korea.
At first, he settled in Christchurch and built a strong network through running his own business.  For a new challenge and to expand his network, he moved to Auckland and has worked as the publisher of NZ Times, the Korean community newspaper in Auckland.
With his trustworthy nature and the long experience in New Zealand, Stephen is well-known within the Korean community for his strong network in both North and South Islands.
Stephen is a warm-hearted person who enjoys good laugh and being with people.
Stephen's main goal is to help you sell or buy a property for the best price. With Stephen, you will receive not just the best business service but also a genuine friendship.