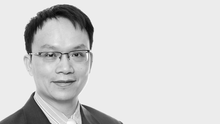 Sam Huang is from South China.
Sam has had an interest in Real Estate since 2005 and after four years controlling the financial side of the business, he is now enjoying the people contact through selling.
He speaks English, Cantonese & Mandarin.
Agent Reviews
john jang

I have found him has an incredible sense of capturing customer's intention and wish. He is a straight shooter, doesn't beat around the bush.