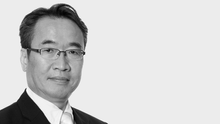 All round Real Estate success is only possible with a depth of experience.
This experience along with Ostin's skill, drive and determination are the essential ingredients in positive results for vendors and because Real Estate is a two way transaction, also for purchasers.
Over 25 years, (10 years in Sydney) of Real Estate negotiation and transactions have provided this experience.
Success over many years has honed Ostin's skills and knowledge.  In one of the most difficult Real Estate years for well over a decade, Ostin's success proves that experience and versatility really does count.
Ostin makes sales over a versatile range of categories, price ranges and locations. 
Over the last year these were:

• Apartments from small low cost investment units to large apartments for owner-occupiers. 


• Hotels and Motels sales.
• High value residential homes.
• Commercial buildings sales.
.
Ostin, using a combination of creative marketing,networking NZ and Overseas, and negotiation skills, has produced outstanding results for vendors in all these areas.
For an outstanding result to sell your property, 
Call Ostin to discuss your situation.