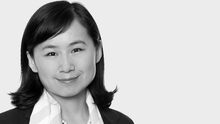 About Lisa Zhang
I started my 1st Real Estate job at Century 21 Qingdao, China in 2004, doing relocation services for foreign expatriates in China. I have gained great experience in customer service.
Have been working 4 years in a big Telecommunication Company as an Accounting Clerk, this hasn't stopped my passion for Real Estate.
I have kept a close watch on the Auckland Apartment Property Market consistently since 2007; I have personally bought and sold a few apartments successfully as well.
I have sold various apartments in different buildings since 2011.
I am very familiar with Imperial Gardens, City Zone, Harbour Green, Stanford, Harvard, Aura etc Apartment Buildings.
With the right knowledge, attention to detail, Accounting and Chinese speaking background, a
ll my Vendors and customers find me easy to deal with, honest, and hard-working.
Please feel free to contact me for any advice related to selling and buying Auckland Apartments!