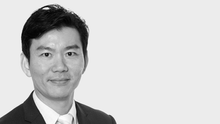 Leo Zhu (MBA) came to NZ in 1999, loves this country, his career involves accounting, radio DJ, immigration consultant, import & export.
He loves meeting people and helps them to make the right choice with his intimate knowledge, speaks fluent Cantonese, Mandarin and English, with excellent communication skills, passion about real estate.
Want some advice about buying or selling city apartments?
Call the professional now.............
Agent Reviews
Jenny and Andrew Christie- 76 Wakefield Street

We just wanted to say a GREAT BIG THANK YOU for all your efforts in selling our apartment and achieving such a great price which allowed us to meet our goals. I wish I could use you to sell other places, but unfortunately they're not in Auckland. Hope you have another brilliant day and wish you all the best for continued success in your excellent career.