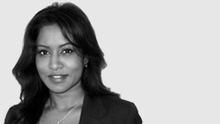 Recognised for Outstanding Sales Results
Ray White Premier Member 2014, 2015 & 2016
With a decade's experience in the Auckland CBD apartment and city fringe real estate market, Keisha has proved herself to be a top performer.  Her success in this industry is a result of a genuine interest in property, going that extra mile, and her professional and friendly manner when dealing with clients from all walks of life.
Her experience ensures that she is able to advise clients on the best marketing strategy to ensure a successful outcome for their property.  The key aspect of maintaining a positive relationship with her clients is regular communication and feedback at every step of the marketing process to ensure they are fully informed and up to date with all progress.
Keisha understands and appreciates that a vendor puts their complete trust in her for the sale of their property – which is often the most valuable personal asset to them – and this responsibility should not be taken lightly.
Being an expert in negotiating, she leaves no stone unturned.  Nothing excites her more than knowing that she has achieved the best possible outcome, which has led to her achieving record prices in several buildings.
She is a part of Auckland's Number 1 real estate company along with 40 other top sales staff and a powerful support team who work together to promote properties. Ray White also has significant national and international reputation, with over 130 offices and 1700 salespeople across New Zealand alone.
Feel free to call me for a chat to discuss your next move.
Agent Reviews
Adrian- Ireland

When it came to time of selling you recommended going to auction as this would achieve the best price possible, something I had not even considered. I gave it some consideration and decided to trust your judgment. You were very honest in your reports from the viewings leading up to the auction. You asked me to put my trust in you which I did and you were true to your word. In reflection the sale was handled both efficiently and professionally from the get go and you were always quick with your responses to me and never left any concern I had unanswered. I believe the price you achieved for me was the best possible price I could have gotten in the current market and I am very glad I chose you to handle the sale. I put a lot of research into choosing an agent for my sale and its obvious that I made the correct one. Please feel free to share this email if you wish to do so as I have no issue with anyone knowing what an excellent job you have done for me. Thanks again and best regards, Adrian.