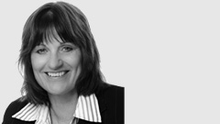 Real estate is much more than a profession to me – it's also a passion. As the owner of a number of investment properties, most of which are apartments, I know how to build successful portfolios, where to find the best buys, and, when the time comes to sell, how to get a premium price.
I embarked on my career in property in 2002, and three years later made the decision to specialise in inner city apartments. Since then I've frequently been recognised as one of Auckland City's top performers, achieving a number of record sales and consistently generating fantastic outcomes for the clients I've partnered with.
Because I'm an apartment owner myself I understand the nuances of property investment – the complex emotions involved and the significance of every decision you reach. That's why I go out of my way to provide the knowledge, insights and advice my clients need to make smart, informed decisions.
Being a part of Team Yurak, where I'm fortunate enough to work in partnership with my daughter, Michelle, we provide an extremely personal service; one where communication is paramount and every approach is individually tailored to each client's specific needs. We have both been recognised as top performing 'Premier' and 'Elite' Members since joining Ray White City Apartments.
If you'd like to work alongside a real estate professional who is friendly and forthright, highly motivated and committed to helping you achieve the best possible results, then I'd love to talk!
Visit our personal website: teamyurak.co.nz
We asked Judi and Michelle to market our apartment and are delighted with the decision. They embarked upon a very thorough and professional programme for the three weeks of the campaign, culminating in a very competitive auction. The property sold very shortly after auction, Judi & Michelle skillfully bridging the gap between the purchaser & us, at a price that we were very happy with.Team Yurak are also a pleasure to deal with & we appreciate their friendliness & the positive, stress-free approach they brought to selling our property. Many thanks Judi & Michelle 
R & P Rust
Agent Reviews
C & W Templer

We were impressed with the no nonsense, informed approach taken by Team Yurak when we purchased our apartment, so when we decided to market our property we went straight to them. They picked the market perfectly, stuck with their appraisal and got us what we wanted in a timely fashion. Highly recommended, they know their market.