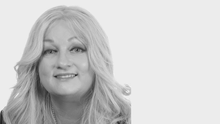 Jacque has been in the Property Management industry since 2008 and has been involved in all aspects of Property management, Letting and Business Development.  She is diligent and self motivated.   Prior to that she has had an extensive career in the hospitality industry including working in her family hotel, nightclub and cafe businesses.  Her role in managing cafes has given her a skill set which she says has been invaluable in her Property Management career. Jacque enjoys walking, heading to the beach and spending time with her family. 

Agent Reviews
Ted Ingram- Auckland

Just received text from Jacque advising that she had put new tenant into a property that I have just purchased, yet another example of why your Rentals Team are so good. I always receive lots of quick messages keeping me informed. Thats why they are the best, communication is your teams best asset.