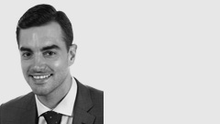 Dusan is an enthusiastic and motivated individual in the industry.
With a background in both Finance and  Hospitality, Dusan is one of the very few real estate agents who truly understands their role as an agent and is willing to go the extra mile to fulfil it. Dedicated to providing white glove service, listening to the client's needs and helping them to meet their goals.
His love for endurance sports from marathon running to full distance ironman competitions proves that he is always willing to strive to succeed and finish what he starts, in the real estate industry this means satisfing the vendors criteria. Real estate is not a sprint, it is a marathon and he wants you to finish in 1st place.
Commited to make every transaction as smooth and stress f ree as possible.
"Success is no accident, it is hard work,great comunication, perseverance, learning, sacrifice and most of all the love of what you are doing or learning to do"
Agent Reviews
Leigh Elliott

Dusan did a professional job and communicated well during the sales process.