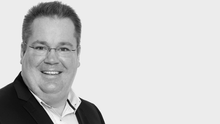 Probably one of the biggest complaints about salespeople from sellers is, "we don't know what's going on with our property, we never hear from the agent!"
How can you be a decisive seller if you don't know what's going on in the sales process? Supplying feedback to you as a seller is one of the best ways to improve the probability of achieving the best possible price for your property, and avoid underselling.
Part of my personal philosophy and working method is to keep the vendor informed and included in the sales process at all times. There's no such thing as a "secret agent" as far as I'm concerned.
Another major consideration is the availability of accurate information. How often do you as a buyer email or call a salesperson and the enquiry goes unanswered or ignored? Unbelievable to think that this happens but it does.
My first question to you as a buyer is "what's attracted you to this particular property"? It's a great qualifier and helps us both define your search a little more.
Particularly with body corporates, sometimes pending litigation and often complicated body corporate issues regularly in a state of flux, the seller must know that we have their best interests at heart at all times.
Explaining such complex issues to buyers, demystifies, educates and helps those buyers commit to effective purchase.
I have 12 years experience in the Auckland apartment market and have achieved successful sales from $31,000 to $1.5 million. I am familiar with Hotel and "zero rated" purchasers, leasehold, freehold, owner/occupier and investment property's, leaky building syndrome and of course, leaking leasehold properties.
I know how to attract the right buyer for your property to achieve the best possible price.
Call me today for a no obligation discussion.
Agent Reviews
Dan and Gabrielle

We just want to say that you achieved an outstanding result yesterday in the sale of our apartment. This is the second time you've done this for me, breaking records. Gabrielle and I know that this result is due entirely to your own hard work, and your knowledge of this market. There was no unnecessary or expensive advertising, but what you did went right to the heart of the buying group for this property. You explored every angle, learned everything that needed to be known, and you always had the answers to the buyers' questions. One doesn't always see that level of commitment. You haven't asked us for this email, but want you to know how we feel. After the sale of my apartment a few years ago, I wanted only you to handle this one. Our faith in you has been fully justified. We would not hesitate to come to you again, and you can tell that to anybody, show them this if you want to. With our grateful thanks.