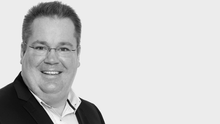 Hi Dominic Worthington here,  Probably one of the biggest complaints about salespeople from sellers is, "we don't know what's going on with our property, we never hear from the agent" 
How can you be a decisive seller if you don't know what's going on in the sales process? How many buyers have seen the property and what are their comments? Feedback you as a seller need as a way to improve the probability of achieving the best possible price for your property, essentially to avoid underselling.
Part of my personal philosophy and working method is to keep the vendor informed and included in the sales process at all times. There's no such thing as a "secret agent" as far as I'm concerned.
Another major consideration as far as buyers committing to purchase is concerned is the availability of accurate information. How often do you as a buyer email or call a salesperson and the enquiry goes unanswered or ignored? Unbelievable to think that this happens but it does.
My first question to you as a buyer (apart from who am I speaking to?) is "what's attracted you to this particular property"? It's a great qualifier and helps us both define your search a little more.
Particularly with bodies corporate sometimes pending litigation and often complicated body corporate issues regularly in a state of flux, the seller must know that we have their best interests at heart at all times, we endeavour to mitigate not exacerbate and compound the problem. Explaining such complex issues to buyers in a way that demystifies, educates and helps those buyers commit to effective purchase is why you as a seller need to speak with me if this is your situation.
I have 10 years experience in the Auckland Apartment market, successful sales from $31,000 to $1.2 million. Familiar with Hotel and "zero rated" purchasers, leasehold, freehold, owner/occupier and investment property's, leaky building syndrome and of course, leaking leasehold properties
In and out I know this market; I know how to attract the right buyer for your property to achieve the best possible price. I have the testimonials to prove it.
Call me today.
Agent Reviews
Peter and Antoinette Whitehead

Just a short note to express our gratitude for your hard work and guidance throughout the auction process. We were exceptionally pleased with the outcome. This is our first experience in marketing real estate by auction and you made it straightforward and enjoyable for us to participate. What we take from the experience in particular is that it was quick, highly efficient and most thankfully void of the traditional bartering as we did not come into contact with any potential buyers. What we would like to pass onto any future sellers is that this is a process that requires substantial skill and experience from both the realtor and auctioneer. Listen to Dominic's advice, particularly on the day before the auction, he has the know-how to get the buyers motivated. Most importantly he will be will with you every step of the way - from start to finish. Well done Dom. You're an honest guy with plenty of integrity and you know your job.