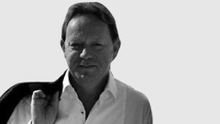 Dene O'Kane was New Zealand's only representative on the highly competitive international professional snooker tour.
He was based in London for 20 years and played extensively throughout the UK, France, Germany, The Netherlands, Austria, Bahrain, Dubai, Hong Kong, Singapore, Thailand, Canada, South Africa & Australia.
Dene always retained an interest in property and after selling up in London, lived in Castor Bay, on Auckland's North Shore before eventually moving to Waiheke Island, where he still resides.
Dene still plays snooker part time and hopes to add to his list of international titles which include the World Masters Snooker Championship in 2004, 2005 & 2008.

DENE O'KANE
World Masters Snooker Champion 2004, 2005 & 2008
Dene won the inaugural World Masters Championship in Veldhoven, The Netherlands. Held in December 2004, the Tournament had 40 players from 20 Countries competing in this prestigious event.
He successfully defended this Championship in Bahrain, Middle East in August 2005.
Dene was voted Auckland Sportsman of the year for the Masters category 2006.
His win in the 2006 Oceania Championship re-qualified him for the International Pro - Tour 2006-2007.
Dene also won the 2007 New Zealand Open Snooker Championship in October.
Five tournament victories in 2008: The Australian Open Championship and his third World Masters Championship, held in Wels, Austria in November 2008.
Three times Oceania Snooker Champion
Australian Open Champion 2005 & 2008
Melbourne Open Champion 2005
City of Melbourne Classic Champion 2005
Youngest NZ Champion in 1980
Top 8 in World Professional Champs in 1987 & 1992
Achieved a highest World Ranking of 11th
Individual victories – over 8 World Professional Champions including Stephen Hendry - 7 Times World Champion & Steve Davis - 6 Times World Champion
New Zealand's Master Cue-Sports Coach
UPDATE
Dene's list of titles now includes 12 New Zealand Championships, 2 Australian Opens, 3 Oceania Championships and 3 World Masters Championships