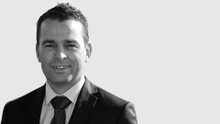 Click here to view all of my current listings http://www.teamdd.co.nz
Described as one of the most effective partnerships in the country, Daniel, his business partner Damian Piggin, their assistant Amanda Fonoti and specialist buyers agents Mitch and Estee have been recognized as the market leaders in the Auckland CBD apartment market.
What drives this team that are continually getting the best results?  Driven by achieving and  breaking record prices and customer satisfaction the formula is simple, offer a professional service, communicate and exceed vendors expectations - its that's simple.
Here's some kind words from one of our past clients with more available on our personal website www.damiandaniel.co.nz.
TO WHOM IT MAY CONCERN
It is with pleasure that I write to commend Daniel Horrobin & Damian Piggin  and the Apartment Team at Ray White real estate of the sterling job they did to sell our apartments in Cityzone.
It is without doubt that I would recommend them as being some of the best in their field and unlike other real estate experiences I found this one without hiccups. We were always kept informed of the progress and nothing seemed to be too much trouble. The reporting and communication were exceptional.
The City apartment specialists are indeed a team that I would not hesitate in recommending to others.  Certainly made the real estate journey a pleasurable one.   From our first meeting with the Secretary Amanda Fonoti, who went out of her way to deal with exceptional circumstances in getting signatures from an overseas director right through to the last signing off, we left the work up to them and they delivered.
Well done team – my heartfelt thanks for the splendid job in selling our Cityzone apartments.
May you all have a bright, safe and happy Festive season.
With warmest regards
Sherry & Paul Waller
Daniel's accolades
Ray White Rookie of the Year 2006
Ray White Premier Member 2006
Ray White Premier Member 2007
Ray White Premier Member 2008
Ray White Premier Member 2009
Ray White Premier Member 2010
Ray White Elite Member 2010
Ray White Premier Member 2011
Ray White Elite Member 2011
Ray White Premier Member 2012
Ray White Premier Member 2013
Ray White Elite Member 2013
Ray White Premier Member 2014
Ray White Elite Member 2014
Ray White Premier Member 2015
Ray White Elite Member 2015
Ray White Premier Member 2016
Ray White Elite Member 2016
Agent Reviews
Brett and Shelly Green

We have had the privilege of listing our two inner city apartments with Damian Piggin and Daniel Horrobin of Ray White Real Estate. Together they worked tirelessly on our behalf to achieve an outstanding sales result for both properties at auction. Both Damian and Daniel listened to the needs of our personal situation and went out of their way to customise the process for us. Their communication was fantastic and we were kept fully informed every step of the way. We have no hesitation in recommending these two outstanding and professional gentlemen as agents to list and sell your property.