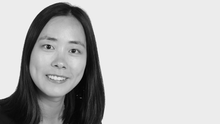 My name is Claire Hsu and I am working as a Property Manager with the team at Ray White Super City Rental .Fluent in Mandarin and English, I enjoy meeting with new people and assists the clients from the growing international market to manage the properties in the city.
With my funds management experience (primarily in residential projects) built up over three years in Shanghai - I am enjoying the growth and prosperity of the exciting NZ property market.

I have got the bachelor degree of  Information System and the master degree of law in the top 5 university based in Beijing. Moreover, having studied business management in Canterbury university and National Certificate in Real Estate (Salesperson), I have acquired plenty knowledge of property management.
With a love of the outdoors and interest in the environment, I have participated in several projects of Conservation Volunteers in locations all around Auckland. I have also volunteered at the Canterbury branch of the SPCA.
I am here to help any clients who may prefer a Mandarin speaking property manager.  I would love to work together with you!