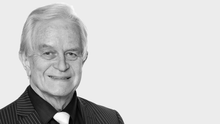 37 years in the real estate profession, with around 30 of these years owning/operating my own business, has taught me a lot and I am still learning. Real estate is exciting, challenging and, if done well, very rewarding. I cannot think of anything else that I would rather be doing. I really enjoy working with people and have made a lot of friends over many years. It is most important to me to have people trust me to do the right thing by them. We are a service industry and if we work hard and present the facts openly, politely and without concealment, our clients appreciate and respect us.  I, personally, do not like "pushy" salespeople. There is no need for this type of approach. If people are well informed they will make the right decisions for themselves. And, above all, being honest and fair with people is of paramount importance to me. I enthusiastically support our new REAA 2008 legislation as it makes us far more accountable as agents. Our Companies intend to stay members of the Real Estate Institute of New Zealand as well to give further confidence to our clients and customers.
Our team and myself look forward to helping you with your real estate requirements in the near future.
Agent Reviews
David & Virginia Stewart & Stewart

Good service from agent known to us for a long time plus Gold Card discount on commission.