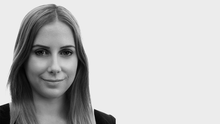 Spending 9 years working in marketing across different industries including media and with a family history in real estate, I have gained the skills, knowledge, dedication and passion required to effectively promote your biggest asset and get results.
My approach to real estate is hassle-free yet professional and will put you at ease during what can be an understandably stressful time, listening to your needs throughout the process and always striving to exceed expectations. With a natural ability to relate to all personalities and situations I will ensure your real estate journey is a smooth one.
Specialising in the sale of apartments in Ponsonby and the city fringe areas, and having had first-hand experience of the apartment lifestyle, I can offer a real perspective on the Auckland market.
With knowledge on the latest technologies, social media and creative marketing methods, I will work with you to create a customised marketing plan for your property based on your needs and budget.
With a passion for people and all things marketing, I am dedicated to achieving a positive outcome for both sellers and buyers alike.
Agent Reviews
Chris Petersen

To potential apartment buyers, I have worked with Antonia on apartments since late 2015 and I have enjoyed the journey we took to securing an apartment purchase. She has been a calming and positive person when the market seems so challenging. I probably drove her crazy when she recognized a good deal and I didn't react. But slowly and surely we streamlined our buying strategy and finally had some success. Look forward to working on another purchase soon Antonia.