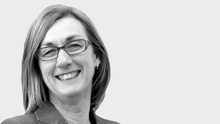 Licensee Salesperson AREINZ
Adele has a bubbly, smiley personality, yet when it is needed the gentleness becomes an experienced negotiator and a matter of fact businesswoman determined to get excellent results.
When you have Adele Keane on your side and her 18 years of experience in real estate, you get to draw on her vast Auckland market knowledge putting you at a distinct advantage. Clients who have worked with her say, 'no one works harder than Adele to make your real estate experience a completely successful and stress free one'.
Adele appreciates clients' confidence in her integrity and capability and earning that respect is very important and maintaining it even more so.
Agent Reviews
Hi Adele and Dusan Thank you so much for the successful sale of Rewa Road, it couldn't have gone better despite cars being towed and doom and gloom articles in the Herald. Thank you Dusan for managing so gracefully that last minute flurry of viewers as the auction commenced. And thank you to Adele for making the whole process on the day work so well for me, I can get anxious so was much appreciated. Thanks for doing such a great job of the campaign, as you say 18 years of experience... and your combined skill... happy buyer too. Regards P.S.