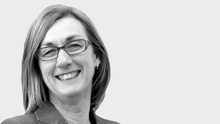 Adele is a bubbly, smiley personality, yet when it is needed the gentleness becomes an experienced negotiator and a matter of fact businesswoman determined to get excellent results.
When you have Adele Keane on your side her 17 years of experience in real estate you get to draw on her vast Auckland market knowledge putting you at a distinct. Clients who have worked with her say, 'no one works harder than Adele to make your real estate experience a completely successful and stress free one'.
Adele appreciates clients' confidence in her integrity and capability and earning that respect is very important and maintaining it even more so.
I look forward to working with You.